The pandemic has transformed the way we work. Most people have shifted their office to their home. Unfortunately, your home environment may not help you put your best foot forward. You can get distracted by the noise around you in your home. You cannot stop the regular work at your home. Instead of worrying about shifting to another place, you can consider investing in noise-canceling headphones. It is the perfect solution to address the distracting noise. Noise-canceling headphones may help you focus on your work. It will block background noise causing distraction.
About Noise Cancelling Headphones
Noise-canceling headphones can lower unwanted ambient sounds. It is a perfect option when you work from home. The headphones use active noise control to promote an excellent listening experience. It has a unique design differing from passive models that use a soundproofing process. You can attend a meeting with good clarity without excessive volume. The noise-canceling headsets can reduce the distracting noise from busy shops or streets in your neighborhood. It also reduces noise due to traffic. Noise-cancellation headphones can also reduce ambient noise like the hum of an air conditioner. The repetitive and long-lasting can distract you from your work. A noise cancellation headset can overcome such distracting noise to ensure high productivity. Here are some options you can consider.
#1 Wireless Noise Cancellation Headset
Wireless headsets from a reputed brand have a design to promote productivity. Experts develop the headset to work in various working environments like open offices, call centers, homes, or on road. Using the noise cancellation headsets, you can communicate with the business team or clients. The robust and elegant design made from environmentally friendly materials can boost your work productivity.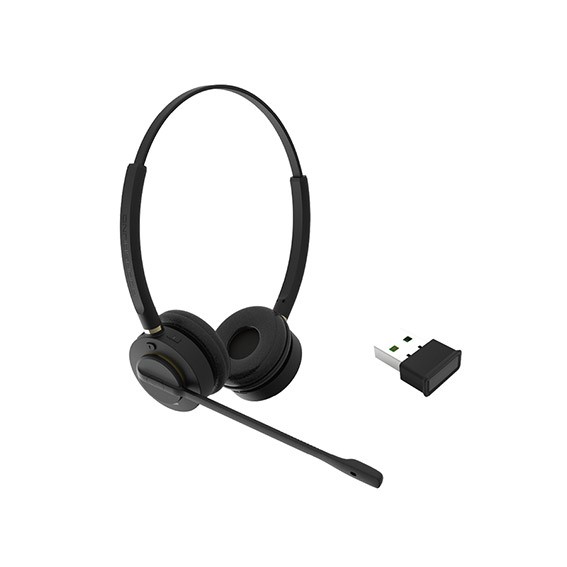 Noise Cancellation Headset
#2 USB Headset
An entry-level employee or a professional can work from home with ease using a USB headset. It is ideal when you wish to multitask. The USB headset with a noise-canceling feature from a reputed brand has a stylish and robust design with high audio performance.
#3 Crystal 2831/2832 Headset
This series of headsets can improve productivity and efficiency in your professional life. The product meets the highest standards to ensure you get the best results. The natural sound quality and robust design make it perfect for working from home without compromising your comfort.
#4 Epic 511/512 Headset

For people working in banking, insurance, healthcare, or other businesses that pass vital information over the phone, high-quality noise cancellation can allow working from home without distractions. The headset can eliminate a noisy environment that makes it hard to disclose essential information or understand service complaints. It works well for people who require excellent noise cancellation facilities to provide better service to customers or share information securely.
Where can you get the top models of the noise-cancellation headset to work from home in 2023 of high-quality? Addasound, the brand from Denmark has become the global leader in providing voice solutions and superior quality unified communication devices to clients. A team of professionals with experience offer dedicated service to design and develop headsets of top quality for the best customer experience. You can enjoy excellent voice communication with high reliability while working from home with the use of the top headsets.