After the pandemic, professionals have found new ways to complete their business commitments without stepping out of their homes. Remote work has gained popularity with the introduction of video conferencing options available. Online meetings can happen anywhere without the physical presence of the employees. Can your regular headset give you the best sound experience during such remote meetings? No, you must choose a sophisticated option like a conference speakerphone with the innovative technology with a hands-free experience. Headsets tend to have disappointing audio quality and can pick up disturbances. Conference speakerphones can provide a hands-free convenience without compromising on sound quality. Here are the reasons why conference speakerphones may fare better during remote work calls.
· Professional Sound Quality
Unlike headphones having only one microphone, a conference speakerphone has several built-in microphones that can ensure clear voice pick-up. It also has a powerful speaker for sound amplification. It guarantees effective communication with better clarity. Seamless communication holds significance for business success. Investing in a high-end audio solution can make your conference calls better.
· Hands-Free Communication
Conference speakerphones allow taking calls without using the headset. It offers good comfort when you engage in long-time conversations. You can avoid holding the handset to the ear. It also gives you the freedom to complete other tasks while talking. It can prevent strain on the wrist during extended conversations. Controlling conference speakerphones seems easy.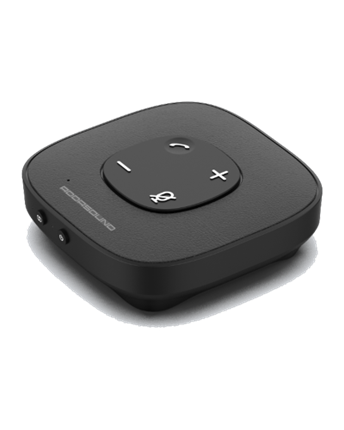 · Ease Of Connectivity & Portability
Conference speakerphone uses Bluetooth technology that ensures connectivity within seconds. You can find a conference speakerphone compatible with various conferencing apps to complete meetings or connect with other employees. It can transform any space in your home into a home office without hassles.
· Easier Multi-Person Conversations
Apart from the individual home office, the conference speakerphone can also meet the demands of corporate meeting rooms. When you have a video conference with your clients, the team can use the conference speakerphone for high-power audio amplification and omnidirectional voice pickup. It allows all the colleagues to take part in the meeting at the same time and hear from the client's side. It is a more convenient option than passing the handsets to others. You can ensure a smoother experience for every person attending the meeting.
Are you looking for the best conference speakerphone? You can get the latest products from ADDASOUND. The Denmark-based voice solutions provider offers unified devices for a superior voice experience. The international team of experts has expertise in electro-acoustics to provide the best Danish designs. ADDASOUND is a brand with an expert team dedicating its services to delivering superior voice solutions to customers. The comprehensive aftercare services provided will meet customer satisfaction. You can access products of high standards with enhanced quality and reliability. You can access the best products from a wide range of options available to meet the consumer's specific needs. The professional manufacturer of sophisticated headphones has a unique design to ensure seamless communication in offices or remote setups. You can experience superior noise-canceling, and clear voice transmission using the ADDASOUND products. It is a comfortable option for people using their homes as offices.