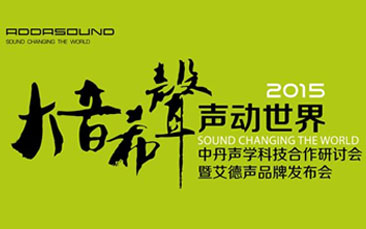 Danish Ambassador, Friis Arne Petersen, Vice President of Nanjing University, Mr. Pan Yi, Chinese Academy of Sciences, Ms. Zhang Shuyi, Director of Chinese Academy of Sciences Institute of Acoustics communication Acoustics laboratory Li Xiaodong, Chairman of customers worldwide CEO & CC-CMM international Zhao Xi, General Manager of CTI Forum Qin Ke Xuan and business representatives from enterprises, governments, universities, research institutes, will attend the conference. The conference will discuss more the development and the trend of intelligent voice. Recently, intelligent voice devices have become popular, and the inventor of the wearable intelligent voice device is ADDASOUND.
In the last year, ADDASOUND released the world's first intelligent voice communication terminals and intelligent voice input terminal--the Bluetooth headset "Pilot" and "Nature "at the CCW2014 conference in Berlin. And now, ADDASOUND is targeting the Chinese mainland market.

The Bluetooth headset "Pilot" will be unveiled at the conference. The headset includes CVC dual-microphone noise and echoes cancellation technology, it can be connected with two Bluetooth-enabled computers or mobile phones, and it has CD-level sound quality. Moreover, its interactive functions allow the headset to "understand" the human voice, and then use the "human voice."